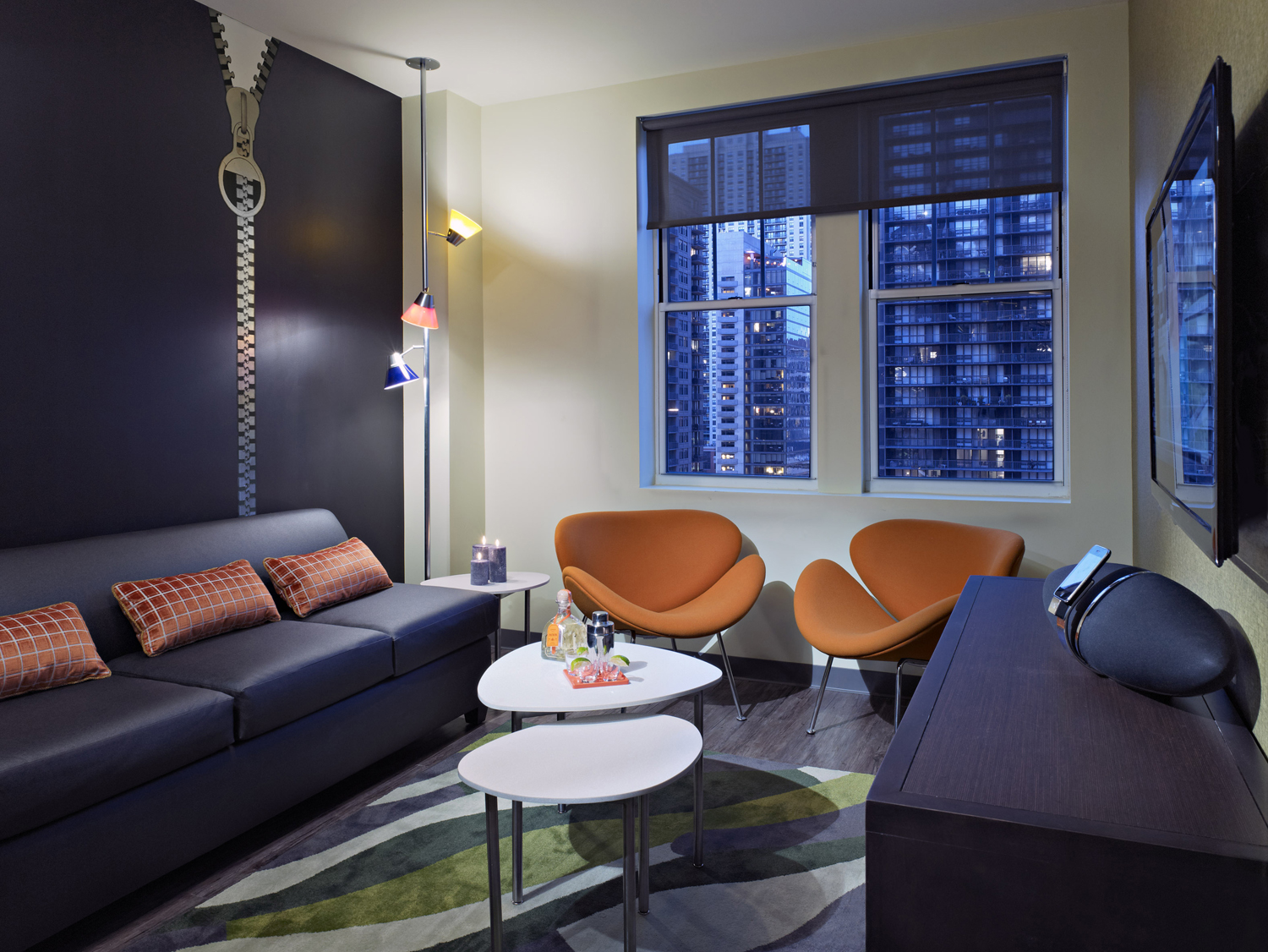 ACME Hotel Company
Chicago, Illinois
Use
Hospitality
Client
Neighborhood Development Corp.
SIZE
130 Key Boutique Hotel
PROGRAM
This boutique hotel underwent a renovation / conversion from a bland branded product to an independent, conceived as a lifestyle hotel for GenX and beyond. Originally intended for a budget market, it has acquired great popularity and higher than expected rates. Sought out by youthful successful travelers with an eye for design who appreciate the high-tech vibe, the hotel has become the destination for a relaxed, modern lifestyle experience, filling a niche between luxury-lifestyle and mid-market space. Amenities include an open Lobby, Breakfast Bar and 400 SF Fitness Room.